Affected is domain.overview query type.
Independently of how many metrics are queried in fact (checked in the sidebar settings) any query costs 5 credits - like all metrics would be queried.
Look at screenshots:
Sidebar settings - you see, only search visibility is checked and queried, one from five possible metrics.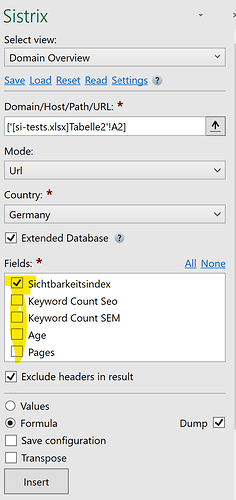 And this is how looks my API usage report - 5 credits à query... MY WHOLE WEEK BUDGET IS GONE, crycry...

This is Sistrix's documentation about credit's usage at domain.overview query - five possile metrics - one credit à metric. And despite i queried in fact and checked only one metric, all were queried.