Hello SEOtools,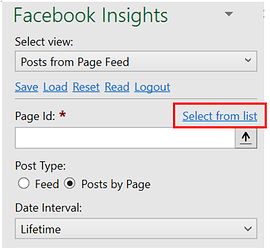 For the facebook and instagram insights, I think there is a limit of maximum 25 accounts which can be signed into SEOtools. When I click on "select from list", there are only 25 accounts displayed. I have more than 25 accounts that are authenticated through the sign-in. Is there anyway to increase that limit?
For youtube, I think the current setup only allows for 1 account per sign-in through SEOtools. Are we able to have the same setup as facebook? i.e. (i) Having multiple accounts per sign-in, (ii) choosing the account via a formula.


Please let me know if this is possible.
Many thanks!